4 June
Last update:

3.06.2020
London

06:43

New York

01:43

Sydney

21:43
01.08.2016
Start CLEARING in universitatile din DANEMARCA!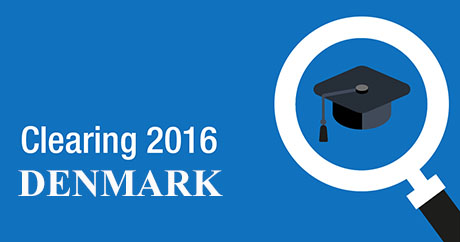 Sesiunea de suplinire a locurilor ramase vacante - CLEARING - in universitatile din Danemarca este oficial deschisa!
Va vom prezenta in continuare lista de programe academice cu termen de aplicare extins.
(!) Atentie! Numarul de locuri ramase este LIMITAT!
SDU – University of Southern Denmark
Market and Management Anthropology
Civ. Product Development and Innovation
BSc in Engineering (Innovation and Business)
BSc in Engineering (Mechatronics)
BSc in Economics and Business Administration
BSc in International Business Administration and Modern Languages
Bachelor in Economics and Information Technology
Language and International Studies
Chemical Engineering and Biotechnology
Electronics and Computer Engineering
IT, Communication and New Media
Manufacturing and Operations Engineering
Economics and Business Administration, BSc (Herning)
Global Management and Manufacturing (GMM) (Herning)
Architecture Technology and Construction Management
Engineering in Materials Science & Product Design
International Sale and Marketing Management
International Bachelor Study Program in Natural Science
Cei care-si doresc sa aplice la universitatile in cauza sunt rugati sa completeze, pentru inceput, acest formular online, anexand link-ul programului ales. In decurs de 24 de ore, candidatii vor avea un raspuns clar referitor la eligibilitatea lor pentru acest program academic, disponibilitatea locurilor vacante si restul pasilor de urmat.