18 February
Last update:

12.02.2020
London

12:18

New York

07:18

Sydney

03:18
11.03.2010
Public Speaking Competition!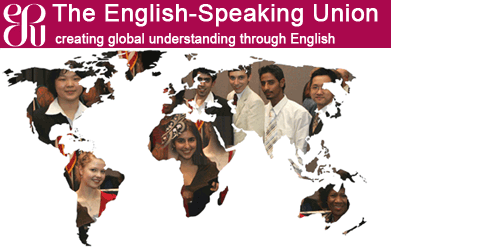 ENGLISH SPEAKING UNION, an international cultural organization with its headquarters in London, UK, is delighted to announce the Public Speaking Competition, that will be organized on March 27, 2010 in Chisinau. The aim of this competition is to promote both cultural enlightening and education through the English language. It has three overall objectives:
to give young people practical experience in the fundamental skills of public speaking;
to give students from a variety of countries and backgrounds a chance to meet, exchange views and form friendships;
to provide a focus for the learning of effective English and communication skills among young people in countries where English is not the first language.
The competition is open to students aged between 16 and 20 in full-time education at the time of the competition.
In 2010 the theme of the International Public Speaking Competition will be
"Speculation on Our Future". Speakers may interpret the theme in any way they see fit, but they should not use the theme as their title.
The winner of the national public speaking competition will be granted a Diploma and participate at the finals of the International Public Speaking Competition in London, UK, that will be held during 17-21 May, 2010.
To register for the competition please submit a motivation letter to the State University (English Language Department) room 207, block 3 in 65 Kogalniceanu street or e-mail it to: ecaterina_crecicovschi@hotmail.com; eonofreiciuc@hotmail.com by March 20. Only those selected will be invited to the competition.
For further details on the Competition and to access Public Speaking Manual please visit www.esu.org.