23 February
Last update:

18.02.2019
London

08:42

New York

03:42

Sydney

23:42
31.10.2014
Moldovan students reinforce the importance of taking a work place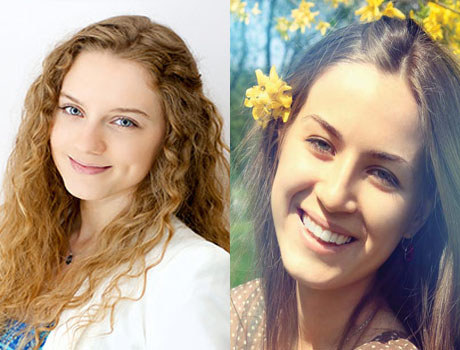 Huddersfield is among the UK's top providers of 'sandwich' courses where you undertake a 12 month paid work placement in industry or commerce during your course. Its ranking of being Top 10 in England for paid work placements according to the Higher Education Statistics Agency 2012/13 reinforces the commitment to providing a professional learning experience and focus on preparing you for careers in your chosen discipline.
Among recent interns who have just returned back from work placement are Moldovan business students: Beatrice Boico who completed work with Hewlett-Packard as a Business Operations Analyst and Doina Dobrojan, work placement with b-mobile.
Beatrice Boico:
"From my perspective, a work placement is a great opportunity for students to get involved in real life experience beyond university classrooms. However, what is more important is finding an internship that will make one year of your life unforgettable, said Beatrice.
"Spending 13 months with world's largest IT giant in the middle of its turnaround has been an astonishing experience. HP does not simply run a placement programme, it offers once in a lifetime opportunities. As an intern community of 70+, not only are we here to learn and grow, we are valued and trusted employees.
"We are given a great deal of independence and responsibility and are able to contribute and critically question ideas. The friendly and supportive environment helped us not only build business knowledge, but also confidence to face problems, manage deadlines and deliver consistent outcomes.
"The whole work experience indeed transforms you as a person. You master the art of networking, learn to set realistic goals, have an open attitude, make mistakes, and, last but not least, have a lot of fun!"
Doina Dobrojan:
"My placement year with b-mobile GmbH has certainly been one to remember. Highlights of the year would have to include my attendance at important trimestral meetings with our partners during the development of the EU-wide Project, as part of the AAL Joint Programme.
"I've developed highly improved leadership skills, totally changed my vision regarding further career steps, accumulated great experience and knowledge in the earlier chosen area of study and enhanced my employability and academic performance.
"As time passes, you improve yourself and start to learn from your mistakes. This one-year placement allowed me to gain first hand experience and develop my own teamwork and interpersonal skills. I may say that regardless of how much you think you know about the chosen career, you will never be really clued up on what a job entails until you have been working practically in that role."